Please take note of our upcoming events and useful links!
Huntsville ISD has chosen to use Google Classroom to implement its Phase 2 of instruction for students during this isolation period.
Our "school week" will be Wednesday - Tuesday. This means that there will be new content posted on the Google Classroom (GC) every Wednesday, and those assignments will be due on the following Tuesday.
When your student logs into GC, they should see this: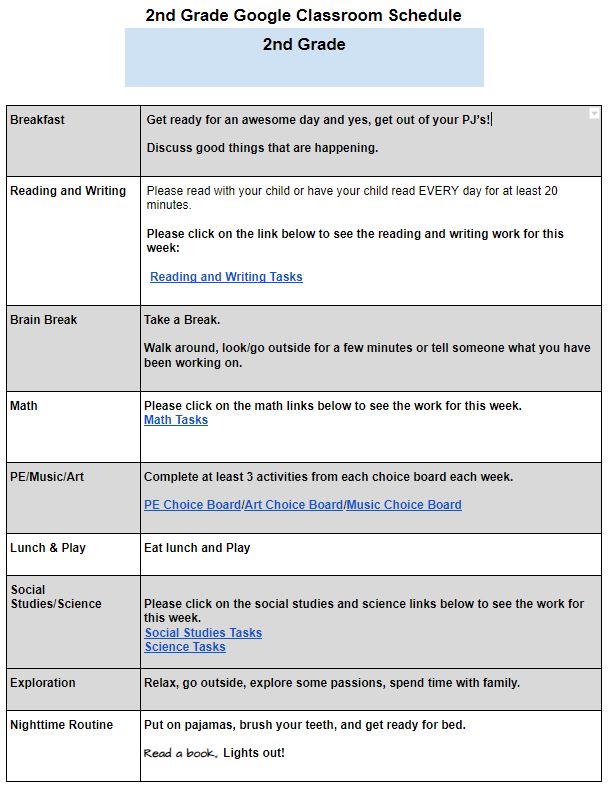 Your student may choose to start with any subject but the first one on the page is Reading/Writing so, let's take a look at it.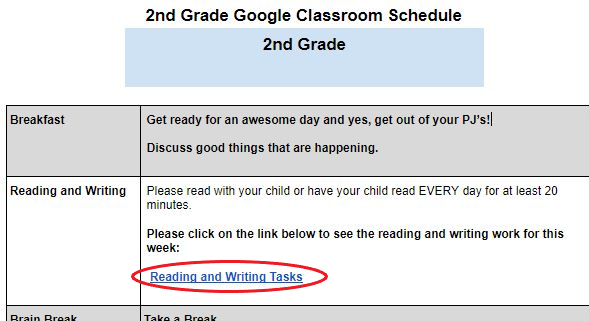 They will click the blue text and a small box will pop up underneath it that says, "Literacy Tasks 2nd Grade". Click that document - it will open a page that looks like this*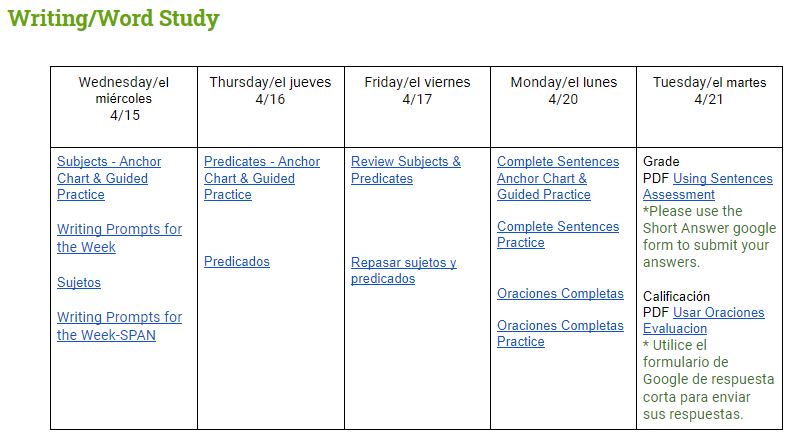 Note: The top page only has the reading work. Make sure your student scrolls down the document to see the writing work.
On these pages, the first two days will include videos, articles to read, or charts to create. These will help your student complete their work. If a link says "Complete" above it, then that is practice work for your student to use what they've learned. (Most of the work that your student clicks on will be in a pdf. If you have a printer, you are more than welcome to print out the pages for your child to work on each day.) These practices are NOT for a grade. The only thing your child needs to submit back to me are the assignments that say "Grade" above the link. These will mostly be found on the subject's schedule on Tuesdays. Please help your student follow the directions on that day to complete the Google Form. (The Forms can also be found on the "Stream" of the Google Classroom.)
I know this is all confusing right now. Things may change after this week, or they may not. However, we will get through it all together. I am here and available to take your questions throughout the week. We've GOT this!