Please take note of our upcoming events and useful links!
Science/Social Studies
In elementary school, science and social studies do not have their own time slots every day like they do in the older grades. We integrate social studies during our reading/writing time and science during our math time. Luckily, there are resources available for us that make it easier and more fun to teach to our students.
Studies Weekly
Studies Weekly is an online "textbook" that we use in class to learn about Social Studies. It contains short articles, interesting videos, vocabulary crossword puzzles, and even short quizzes that students can take. It will even read the articles for the students if there are words they don't know. Students can access Studies Weekly through Clever. Students need to make sure that they click on their own grade level.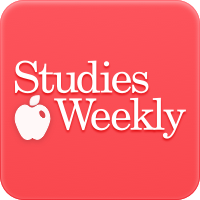 BrainPOP/BrainPOP Jr.
BrainPOP and BrainPOP Jr. are websites filled with thousands of cartoon videos ranging a wide variety of educational topics. Even though I put these websites under "Science and Social Studies", there are so many videos about other subjects that you can use it for almost anything.
Our class mainly uses BrainPOP Jr. but, if the video we're looking for isn't there, it's usually on BrainPOP. Students enjoy browsing these websites to learn something new. Many topics include a short quiz that students can take after the video to see what they learned.