Please take note of our upcoming events and useful links!
Math
Math is sometimes easier to get students to do because it can be used so many different ways and turned into games. Some great things you can do with your student to practice their math skills is cook/bake, have them help with grocery shopping (by giving them a budget or have them find the best deal for a product), practicing distance and time when traveling or playing sports, finding different 2D and 3D shapes around them, reading an analog clock, and so much more! In class, we use two different online games to practice our math skills.
Education Galaxy
This is a website (it does not currently have an app for phones) where students pick a topic and answer 10 questions about that topic. For every correct answer they choose, they get to play a mini game! Watch the video below for more information.
All students have to do to get onto Education Galaxy is log in to their Clever account, find the Education Galaxy icon on the page and click it! Doing it this way should not require another log in.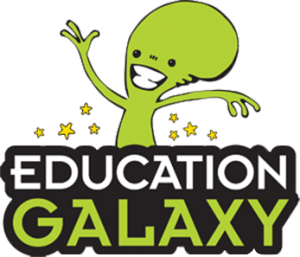 Prodigy
Prodigy is a math game that integrates our Texas learning standards into a fantasy-style game that students love playing! It is entertaining as well as educational. Students can play this on a computer by going through Clever, or they can download the app to a tablet or smartphone! The log in for this website is different from everything else. Students have their own usernames and passwords for this account. If you need that information, please send me a message or email.
Additionally, if you need it, our class code for Prodigy is 8ECE35.